Jiankou Great Wall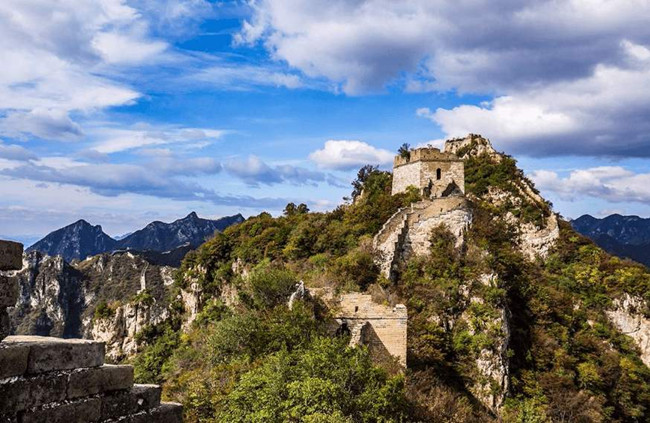 Jiankou Great Wall is located in Badaohe, northwest of Huairou District, Beijing. It is 1141 meters above sea level.
The terrain of the mountains is very complicated with both dangerous ridges and cliffs and magnificent scenery at the same time. Jiankou Great Wall, literally translated as "Arrow Nock", was named because its winding W-shaped shape is just like the bow of an arrow. It is one of the most famous dangerous sections of the Great Wall built in the Ming Dynasty (1368-1644).
However, it attracts lots of photographers here in recent years. It has always been one of the most popular spots for photography among all the Great Wall. At present, Jiankou Great Wall is expected to get restored by 2022. After its completion, the whole length of Jiankou Great Wall will reach 2772 meters.