Ming Tombs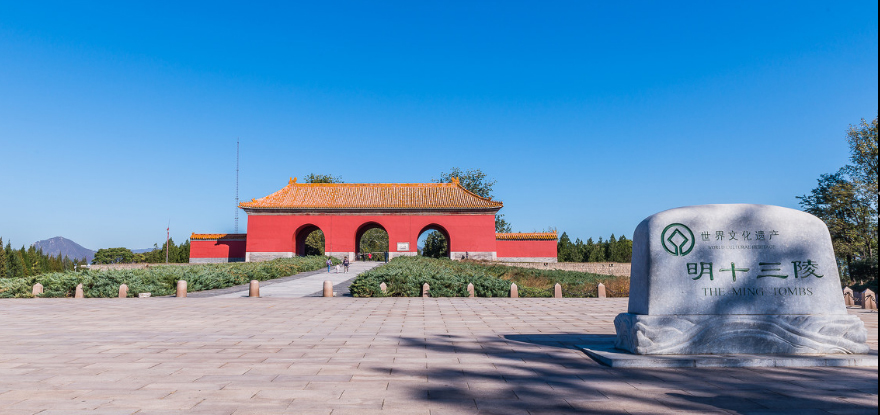 The Sacred Way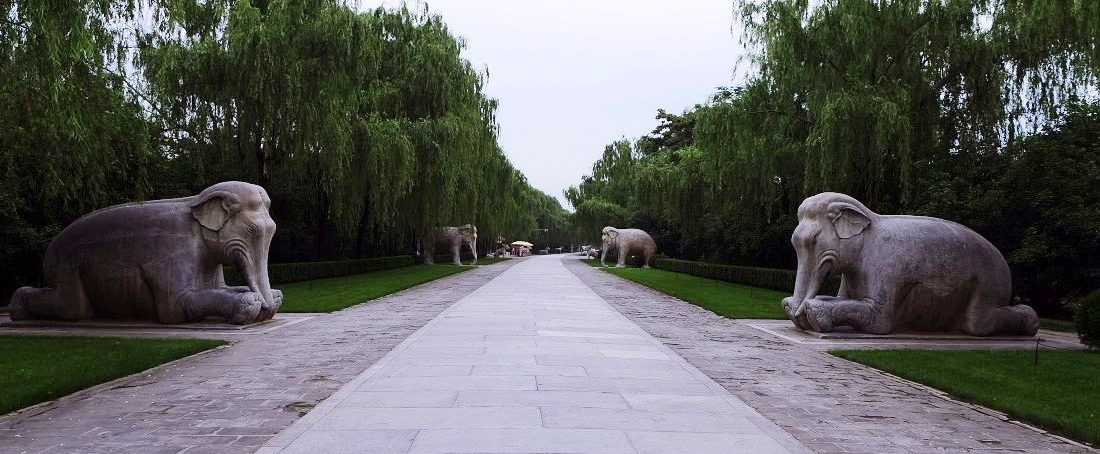 In the front part of the imperial necropolises, there usually is a Sacred Way (or Divine Road) which means the road leading to heaven. The Emperor, known as the Son of the Heaven, who came from Heaven to his country through the Sacred Way, also deservedly would return to Heaven through this road.
The Sacred Way is often lined with stone statues which are important decorations of the mausoleum. These statues are usually 12 human figures (including the general, civil officials and meritorious officials) and 24 animals which are lion, camel, elephant, xiezhi (a mythological unicorn), qilin (one of the four "divine animals, the other three are dragon, phoenix and tortoise), and horse. It is said that these animals is supposed to change guard at midnight.Among the many Sacred Ways, the one of Ming Tombs' is best preserved and complete. The Sacred Way starts with a huge stone memorial archway lying at the front of the area. The Sacred Way was originally built to lead to the Changling mausoleum. Afterwards, twelve more mausoleums were built.
DinglIng Tomb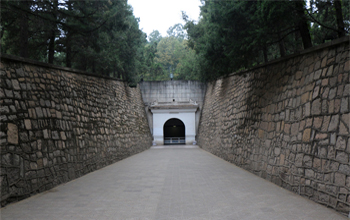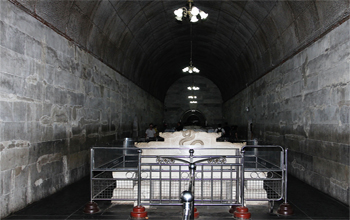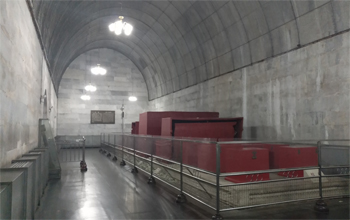 Dingling Tomb in which the thirteenth emperor Wanli and his two wives were buried was constructed from 1584 to 1590 , and it is the only one of 13 Tombs of the Ming emperors excavatedso far.
Excavation started in 1956 and was finished in 1958, this tomb is of more interest to some visitors as you are allowed to descend into the underground valt 27 meters below the surface. In the burial chambers are funerary objects such as glazed potter altar pieces, candlesticks, beaker, incense burners, jars, three coffins as well as relic exhibit on the ground .
Changling Tomb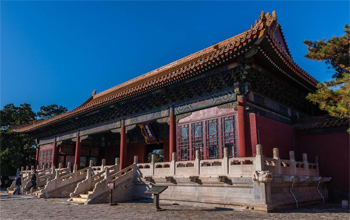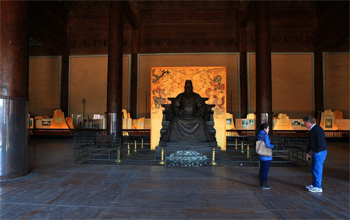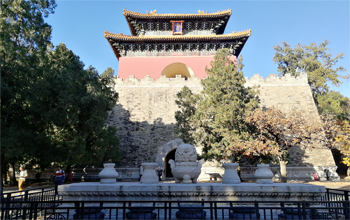 Changling Tomb for the third emperor Zhu Di is the head of the thirteen tombs . The tomb was constructed in 1409 and completed in 1427. It is the most impressive with its series of magnificent halls lying beyond its yellow-tiled gate. Seated upon a three-tiered marble terrace, the most notable struture is the Hall of Eminent Favour containing a recent statue of the emperor and a breathtaking interior with 60 cedarwood columns. The burial mound at he rear of the complex is yet to be excavated, underneath which is the Underground Palace where emperor Zhudi( 1360-1424) and empress Xu are buried.
Minbus Tour
MT-2 Great Wall at Badaling & Ming Tomb

Private Tour
PT-6 City of Beijing pickup, Visit to Badaling Great Wall & Ming Tombs