Badaling Great Wall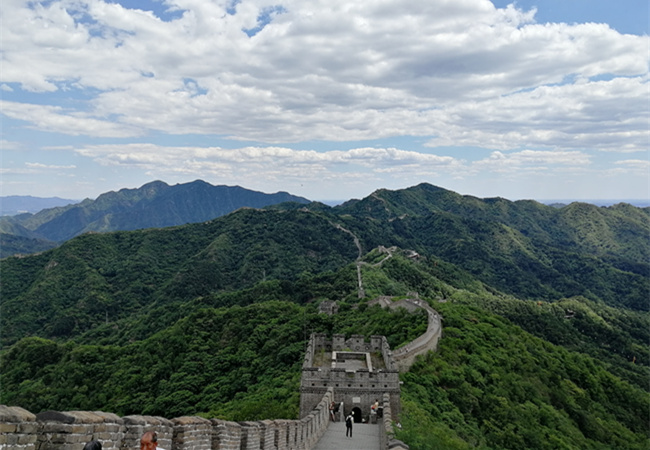 Most visitors see the Great Wall at Badaling,70km northwest of Beijing,at an elevation of 1000m,The section of masonry at Badaling was first built during the Ming dynasty(1368-1644),and was heavily restored in both the 1950's and the 1980s.Punctuated with Dilou,the 6m-wide wall is clad in brick,typical of the stonework employed by the Ming when they restored and expanded the fortification.
The surrounding scenery is raw and impressive and this is the place to come to see the wall snaking off into the distance over the undulating hills.Also come here for guard rails,souvenir stalls, a fairground feel and the companionship of squads of touists surging over the ramparts.
Always avoid Chinese holidays( Oct1 - 7 and May1- 3), extremely heavy traffic would delay you many hours and you are not able to move against the wall of humanity.
Minbus Tour
MT-2 Great Wall at Badaling & Ming Tomb

Private Tour
PT-6 City of Beijing pickup, Visit to Badaling Great Wall & Ming Tombs